To provide highest level of professional services to our diverse client base and attain mutual financial success. We continuously seek to maintain highest levels of integrity and professionalism to accomplish the needs of our clients by fostering an environment that encourages personal and professional growth and a passion for the firm's core values.
At all times we strive to achieve:
Current and future needs of our clients and help them to cultivate long-term success.
Respect for our staff and those we serve as professionals and individuals.
Establishing trust and loyalty between staff members, partners, and the firm's clients.
Creating a dynamic, open environment that encourages creative thinking, innovative ideas, and challenges staff to meet their optimal levels of success. 
Creating a harmonious balance between work and personal life.
To be recognized as the accounting firm of choice for providing comprehensive financial and professional services to individuals and businesses alike while maintaining an ultimate balance between client service, a focus on family and the financial success of the firm. We visualize to accomplish this by creating a culture of pride and passion that will enable us to continue attracting and retaining the best and brightest professionals who go the extra miles for the clients and who will be rewarded, recognized and respected for their contributions to a firm. Also to be known as the firm where personal attention and client satisfaction will never become obsolete.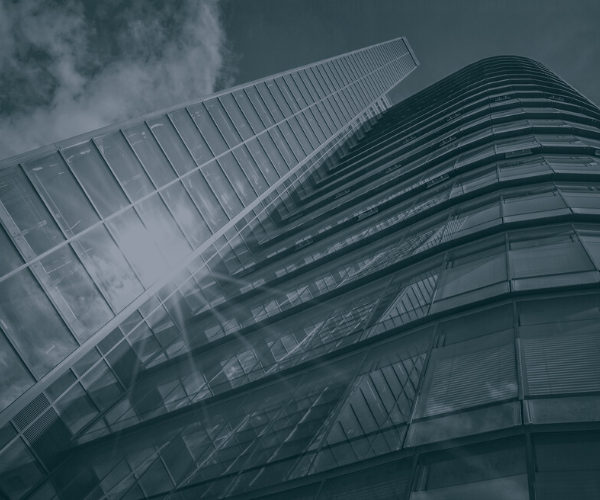 Technical Expertise is the underlying core value for everything we do. We are committed to training and developing our staff to ensure that each client receives value through our technical expertise. Our firm values personal ownership to not only understand your accounting systems, but also your operations, people, history, culture, challenges and opportunities.
Personal Attention is the foundation of our philosophy on client service. The engagement partner and their team will directly participate at every level, and they are readily available to discuss questions or concerns as they arise.  Client satisfaction through personal attention is one of our top agendas.
Ongoing Communication is fundamental to the development of a successful partnership. We provide industry alerts about new and relevant regulations. Informal meetings with our clients give us the opportunity to discuss the industry, operating environment and the impact of financial management decisions.
Members of the engagement team invest time and effort becoming familiar with our clients' operations, policies and procedures. The more knowledgeable we become about each client, better we become to respond to their needs thus it is beneficial to everyone to keep the engagement team intact from year to year to ensure that each client will be served by the individuals most familiar with their account. 
Founder of FACT Suraj is a Chartered Accountant by profession with around 18 plus years of experience in varied areas of accountancy, audit, taxation,finance & human resource.
In addition he also holds a diploma in IFRS from ACCA London. Prior to pursuing his dream to start a consultancy an audit firm, he has worked with many Corporates in various industry categories from infrastructure to telecom, marine to BPO and the last tenure being with a financial consultancy company, post which he left a lucrative career to start "FACT".
Suraj, has always been a core member of the management team involved in planning and implementation of various strategic decisions & possess strong organizational, leadership, decision making, mentoring relationship management skills, while maintaining high standards of personal performance and professionalism with ability to relate to people at any level of business and management.
Haresh one of the key members of "FACT" is the fellow member of the Institute of Chartered Accountants of India. He has an overall experience of 20 plus years as a practicing Chartered Accountant and his key areas are accounts, audit, taxation, and finance & management consultancy.
Vinay Mohinani is a Chartered Accountant and Bachelor of Commerce. Prior to joining FACT he was associated with a Big 4 Chartered Accountant firm with his specialization being in accounting advisory and statutory audits for Fortune 500 companies, listed and foreign banks. He is also coveted for his ability to seamlessly work on Assurance matters and at the same breath also advice clients on key advisory matters.
Vinay is a versatile professional with an ability to provide 360 degree solutions to a client concern. His ability to focus on depth-details as much as keeping in sight the larger-picture makes him one of the most accomplished professionals within the firm.
Tushar Patwa is a Chartered Accountant and a Cost Accountant by profession with around 12 plus years of post qualification experience in the field of finance & accounts, taxation, budgeting, MIS, auditing and team Management. Prior to his joining "FACT" he has worked with well known corporate sectors like Vodafone, Reliance, DB Corp Ltd and Tata Teleservices at Managerial position and demonstrated business acumen in leading & managing accounts, audit, operations thus contributed to higher rate of organic growth. He possesses significant leadership experience resulting in better financial performance and enhanced systems for higher performance of the team.
Haresh Hassija is a commerce graduate with around 10 plus years of experience in hard core accounts & taxation. Prior to his association with 'FACT 'he has worked with companies in the retail & finance sectors. He plays an important role in the set-up & implementation of the accounting function at the various locations of the client, including understanding the existing systems to setting up newer & better accounting & MIS systems.
Prasad Patil is a Cost Accountant by profession with around 10 plus years of post-qualification experience in the field of accounts, taxation, costing budgeting, MIS Prior to his joining "FACT" he has worked with well-known corporate sectors like Mahindra & Mahindra, Ashapura Group of Industries at Managerial position.